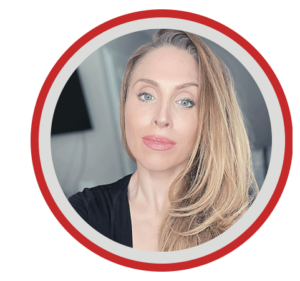 Anna Bielkheden
The most powerful book you'll ever read!!
If you are looking for a single reason to keep on fighting—for love, faith, healing, marriage, yourself or just the world—do yourself a favor, and READ this absolute masterpiece memoir!
You'll be inspired, heartbroken, shaken to the core, and hopeful that life and love goes on even in the face of the most unfathomable adversity and pain.
When the human spirit spreads its wings, it can rise above all odds.
– Amazon Review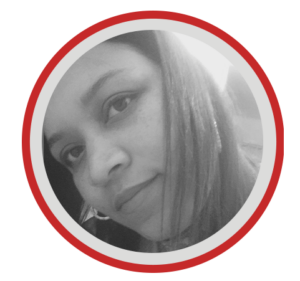 Detra Gillett
Accountability, Raw Truth, Grit and Connection!
Inspiring story of Pure Grit, determination, accountability and dignified raw honesty towards a Purpose rooted in Survival and connection.
You will not be the same for the better after reading Kat and Pavel's story. Kat and Pavel are the opitome of the Growth Mindset living in, thriving and inspiring while over coming so many unfair odds.
The definition of success, life purpose and True Love forged through fire. Highly recommended!
– Amazon Review
Marueen Lang
Real. Raw. Relevant.
True Love and Suffering… is a breath of fresh air. The short chapters make it very organized, easy to read and … it "reads" as the diary of your lives.
Your prose is REAL, the context is RAW and the timing is RELEVANT! Trifecta!
– Amazon Review
Agnes Ingarra
I am in a hospital now with Covid. This book brings me hope 💕
– Amazon Review
Rogue428
This is a great book, and I highly recommend it. I read it in one sitting, which I almost never do.
This is written from the front lines of a personal tragedy. You know from the title it's not going to be an "everything was beautiful and nothing hurt" kind of Hallmark love story, but that's what makes it so special.
It was simultaneously easy, and hard, for me to read. Easy, because it's a well written story about good people, adversity, strength, disappointment, love, reconciliation, and compassion. Hard, because it's heartbreaking, hammers at your emotions, and makes you feel guilty for being selfish (which, to varying degrees, I think we all are).
It's tough love, and it makes us better for reading it.
– Amazon Review
Heather Seyfert
Suffering, Resilience and Love:
This book is for you if you known great suffering and want to find strength to keep going. It is honest and raw. There is no sugar coated ending but just real life, real joy and real love.
– Amazon Customer Review
Pamela Lindmark
Honestly I ordered this book primarily to support Pavel and his wonderful wife, neither of whom I have ever met. I was not sure I would be able to read it through, due to the sad details of what they have endured. When I woke up this morning it was delivered by Amazon and on my front steps, and a Sunday so I had time.
I began to read and could not stop. Clean, precise writing, Hemingway-style, and each page a moving and emotional depiction of the details of their love and the horrific consequences of a tragic car crash. It was a wonderful testament to their love and commitment to each other through the darkest of times.
Surprisingly, I was left with a feeling of promise and hope as to the human condition, our possibilities as individuals and survivors, each of us. I cried only once through my reading, and sad as it was, it was also a strong statement as to what is possible for each of us in this lifetime, and future Iives as well (which I believe in).
Bless you Kat, bless you Pavel, this books is a triumph and helpful inspiration to others in times of need.
– Amazon Review
Sylvia F
This book draws you in! It is a beautiful and heartbreaking story of two amazing people.
I love the honesty in this book, the raw emotion, The ability for someone to be so open and honest about how a tragedy has affected her lives.
My heart goes out to the author.
Sharing your story will help so many other people.
– Amazon Customer Review
Terje Ythjall
You are with all good reason the hero of your own life. It is admirable to live up to the best in oneself. It requires a strong character.
Continue! Yes, I know you will continue your good work, dear son.
Big hug and happy days, Dad.
– Family Member
Dana Lynn Kaye
That's the word that keeps coming to mind.
What you have been through EMPOWERS me as I read it.
– Entrepreneur & owner of Devotion Nutrition
Pauline Nordin
A Must Read!
You are probably the strongest person I know.
Thank you for being the only man I know who would stick around.
– Pauline Nordin (founder of Fighterdiet)
Paulina Pieluszczak
This book defines the meaning of true love 💕
This book is inspiring, it touches your heart and your soul deeply. It's emotional and unbelievable and yet it's real. All it's real- heartbreaking and glueing the heart back together.
Both Kat and Pavel are heroes- the real life ones ! And all the others heroes who are in their life helping them to put their life back after tragedy ripped all apart for them…
Read this book it's a real page turning. You can't put it down until you are finished.
Thank you for writing this book Pavel! ❤️
– Amazon Customer Review
Nina
Une histoire d'amour, souffrance et amour… la vraie vie
The naked truth of life, love and other blessings.
Thank you for allowing us into your lives.
I highly recommend this book.
– Amazon Customer Review
Kelly Simon
A great read of a very moving and touching real life love story
A beautiful, heart wrenching story about a couples journey after a horrific car accident leaving the wife paralysed.
The husbands resilience, compassion and love for his beautiful wife despite the many ongoing challenges is truely com memorable..
A real life story of a remarkable good man who loves his wife greatly, this is true love!
– Amazon Customer Review
Fräulein Langstrumpf
Beautiful people don't just happen – A story about suffering, connection, love and defying odds
"The most beautiful people we have known are those who have known defeat, known suffering, known struggle, known loss, and have found their way out of the depths. These persons have an appreciation, a sensitivity, and an understanding of life that fills them with compassion, gentleness, and a deep loving concern.
Beautiful people do not just happen." I am deeply touched by the love, vulnerability, candidness and growth that are part of this story. Reading this book is heartbreaking, because it makes the absurd truth, that life is utterly unfair and horrible things happen to incredible people, undeniably apparent.
And although this is what could break any of us, the book, without ever having a tone of lecturing or superiority, is a beautiful written testament to the fact that you can only make it out truly alive if you accept what cannot be changed and focus on what you are able to control: how you show up in this world for the people you love and who need you, including yourself.
I have deep respect for the author and his loved ones and I applaud him for putting his story out there and allowing others to be smacked wide awake with the kind of raw honesty that will disruptive your life for the better if you are able to truly open your eyes and heart to what this book has to offer."
– Amazon Customer Review
Azadeh Farin
I see about 6,000 patient encounters a year and you and your wide stand out for your determination and surpassing of superhuman obstacles.
– Neurosurgeon for Pavel and Kat
Aaron Cathcart
Strong message about strength of love and ones ability to harness internal strength to protect the one you love.
– Amazon Customer Review
Jennette Rerucha
Just finished it on a 3 hour plane ride. EXCELLENT, inspiring, humbling, and life changing (for me). THANK YOU for writing this and challenging me to be a better person. I've had the book for a while but was afraid to read it because I knew it would hurt. And it did. But tears are necessary for growth. There's no other way 💕
Copyright © 2022 Pavel Ythjall. All rights reserved.
Contact: Pavel Ythjall 14829 Cranbrook Avenue Hawthorne 90250 Californa 3104306697 truelovethebook@gmail.com